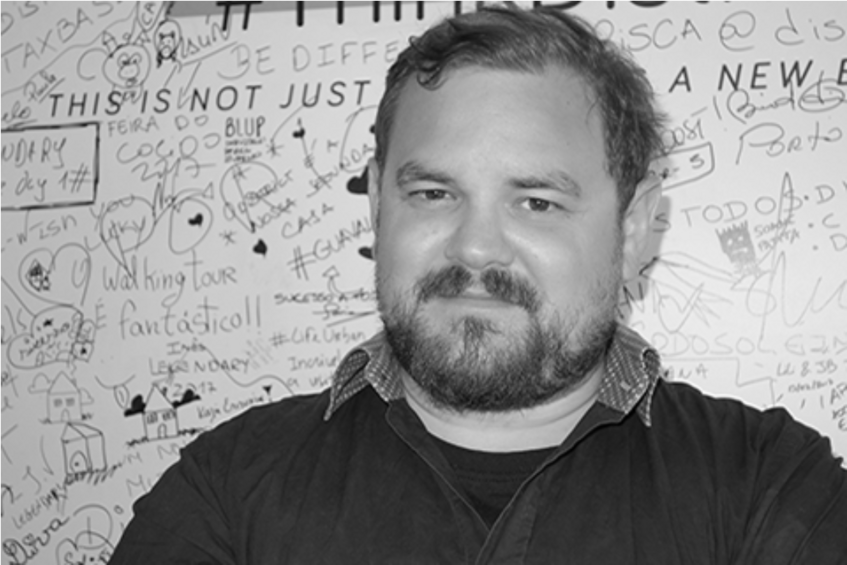 Mag. Dr. Florian Kührer-Wielach
Director and Research Fellow of the Institute for German Culture and History of Southeastern Europe at Ludwig-Maximilians-Universität München (IKGS)
Dr. phil. Florian Kührer-Wielach is director at the Institute for German Culture and History of Southeastern Europe at Ludwig-Maximilians-Universität München (IKGS). Undergraduate studies (History, Romance and Slavonic Studies) in Vienna and Cluj-Napoca, research fellow at the Doctoral College for "European Historical Dictatorship and Transformation Research" at the University of Vienna (2009–2012), followed by a scholarship at the Leibniz Institute of European History Mainz. Doctoral degree in Philosophy/History from the University of Vienna awarded June 2013. Research fellow at IKGS since 2013. Research interests: Romanians and Romanian Germans, history of Transylvania, discourse analysis, transformation processes, historiography, intercultural hermeneutics.
E-Mail: kuehrer@ikgs.de
Homepage: https://www.ikgs.de/team/florian-kuehrer-wielach-2
Abstract
On Clowns and Hooligans. Romania 1918-1948-1989
The emergence of so-called "Greater Romania" as a result of World War I raised hope for democratization as well as economic and social advancement among the Romanian population. These initial expectations, however, were already disappointed in the first few years of the post-war transformation for various reasons: The establishment of a central state system led to a deteriorating relationship between the newly annexed regions and the "Old Kingdom", the government and the administration were increasingly experienced as biased, untrustworthy, corrupted, and violent. State and citizens gradually distanced themselves from each other, while the rule of law and the functioning of democratic institutions remained affected by structural weaknesses. The nationalist paradigm conflicted with the minority rights guaranteed by the minority treaties signed at the Paris Peace Conference 1919. Anti-Semitism was rampant in the general discourse and even influenced legislation. Yet, after 1989 this "long interwar period" has been considered as the "Golden Age" of the Romanian national state, even though it shares similar characteristics with the post-communist transformation after 1989. This imagined "Golden Age" ceased not before the communist seized power after World War II. Consequently, this paper aims to explore the "long shadow" of a "long interwar period".
Programme: Panel 7, Thursday, 6 September 2018, 17:30-19:00