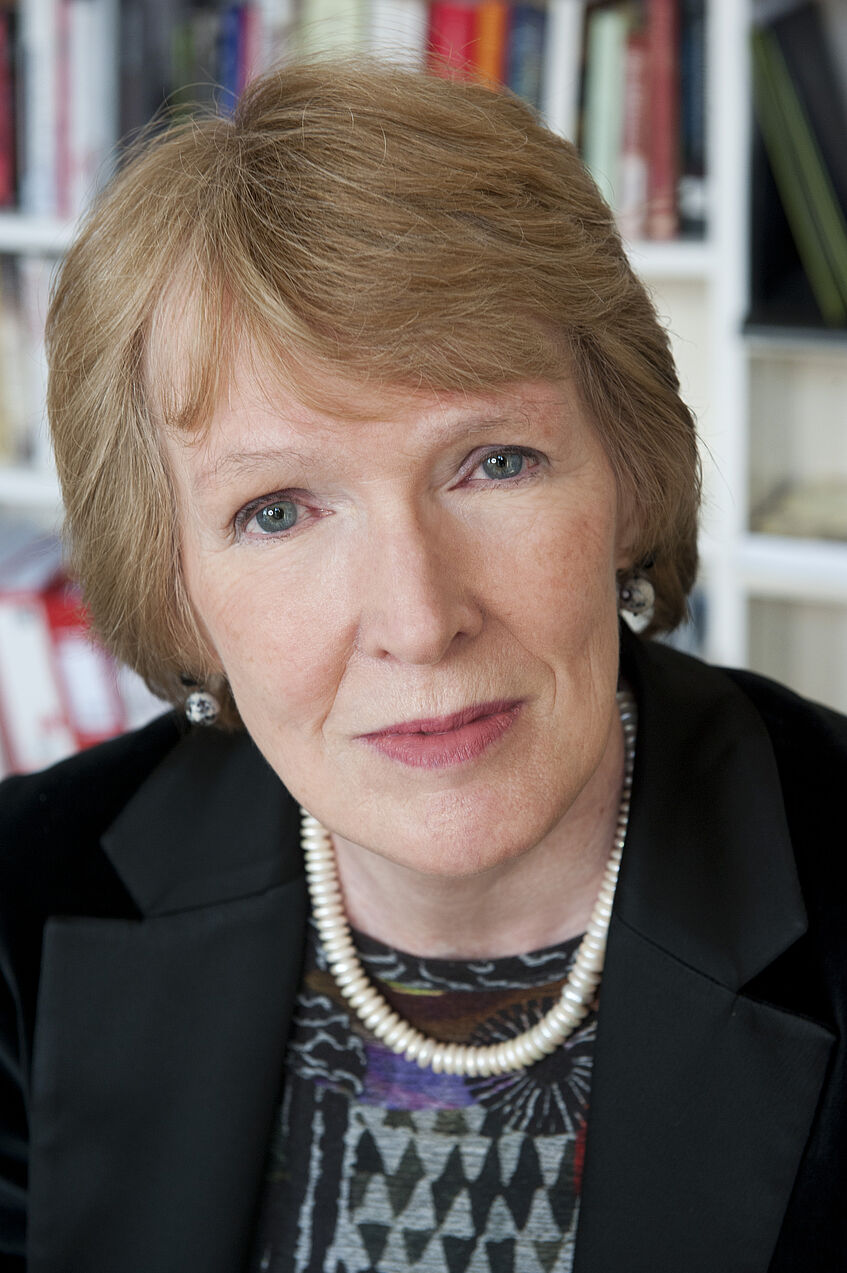 Professor Margaret MacMillan, CC, CH
Professor of History, University of Toronto; Emeritus Professor of History, University of Oxford
Margaret MacMillan was educated at the University of Toronto and the University of Oxford. She was a member of Ryerson University's History Department for 25 years, Provost of Trinity College at the University of Toronto from 2002 to 2007 and Warden of St Antony's College and Professor of International History, University of Oxford from 2007 to 2017. Her research specializes in British imperial history and international history of the 19th and 20th centuries. Her publications include Paris, 1919: Six Months that Changed the World, Nixon in China: the Week that Changed the World, The War that Ended Peace: The Road to 1914 and History's People: Personalities and the Past. She is a Fellow of the Royal Society of Literature, a Companion of the Order of Canada and a Companion of Honour (UK). She is the 2018 lecturer in the BBC's Reith Lectures.
Homepage: http://www.margaretmacmillan.com
Abstract
The Long Shadow of the Paris Peace Treaties of 1919 and the Impact on Europe in 2018
The peace made at the end of the First World War is often blamed for creating a divided Europe and for leading Europe and the world towards the Second World War. This lecture will examine the peace settlements and assess their long-term impact. Europe, it is true, was badly damaged, politically, socially and psychologically, by the 1914-18 war. Great empires fell to pieces and the successor nations struggled to establish their borders and political structures. The interwar years also saw the rise of radical anti-democratic forces and parties on both the right and the left. Yet liberal democracy, at least in some countries such as Britain and the United States, proved resilient and was to rise again after 1945. The League of Nations, which is now seen as a failure, inaugurated new institutions and norms, many of which we still value today. The lecture will also suggest ways that the Europe of 2018 has been affected by those peace settlements a century ago.
Programme: Keynote 1, Wednesday, 5 September 2018, 11:00-12:30