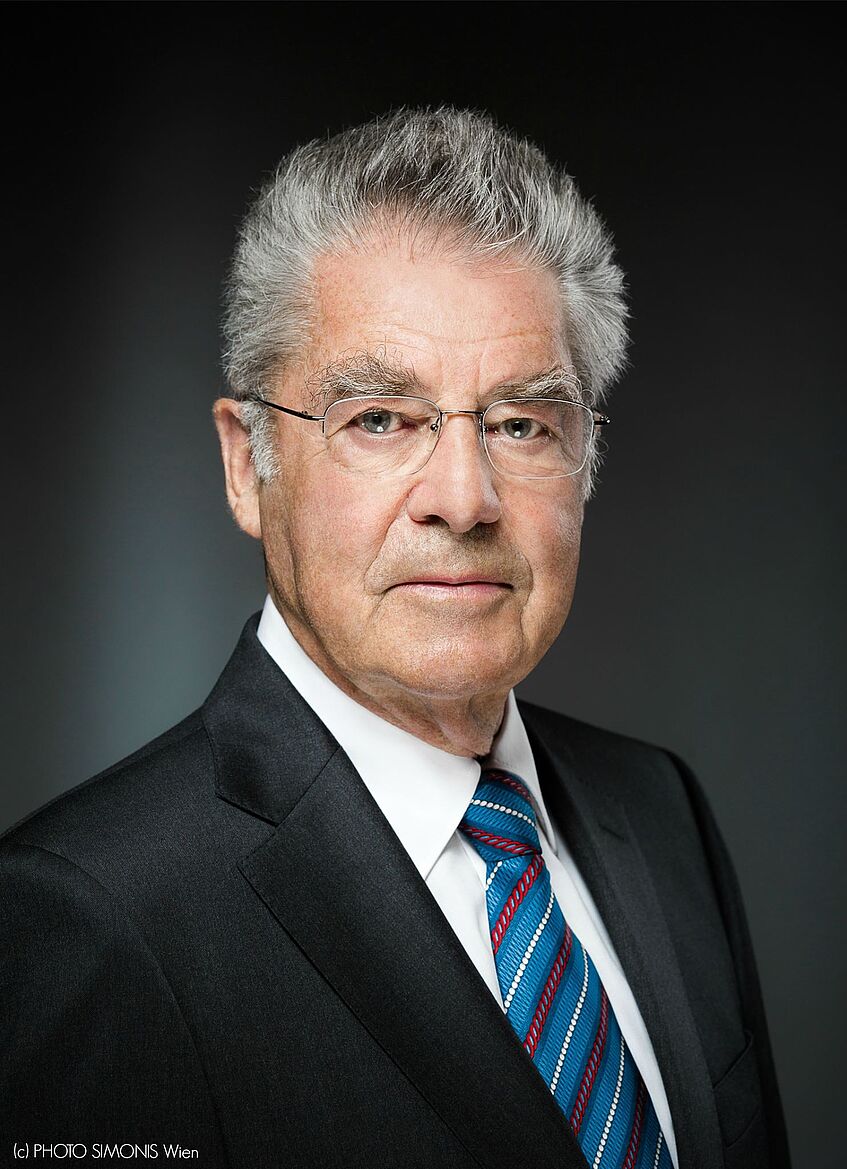 Dr. Heinz Fischer
Former President of the Republic of Austria
Dr. Heinz Fischer had a remarkable career as politician and senior representative of the Republic of Austria. He served more than 40 years in public office. As Federal Minister of Science and Research, and later as speaker of the Austrian National Assembly Dr. Fischer actively supported and advanced Austria´s scientific, social and cultural development. After almost 30 years as a Member of Parliament, Dr. Fischer was elected President of the Republic of Austria in 2004, and he was re-elected in 2010. His second term ended in July 2016.
In addition to his political career, Dr. Fischer is an acknowledged lawyer and author of numerous books and articles pertaining law and political science.
After completing two terms as Head of State, Dr. Fischer was appointed Visiting Professor of Political Science at the University of Innsbruck, and was nominated Chairman of the Advisory Council for the Commemorative Year 2018 by the Federal Government of Austria.