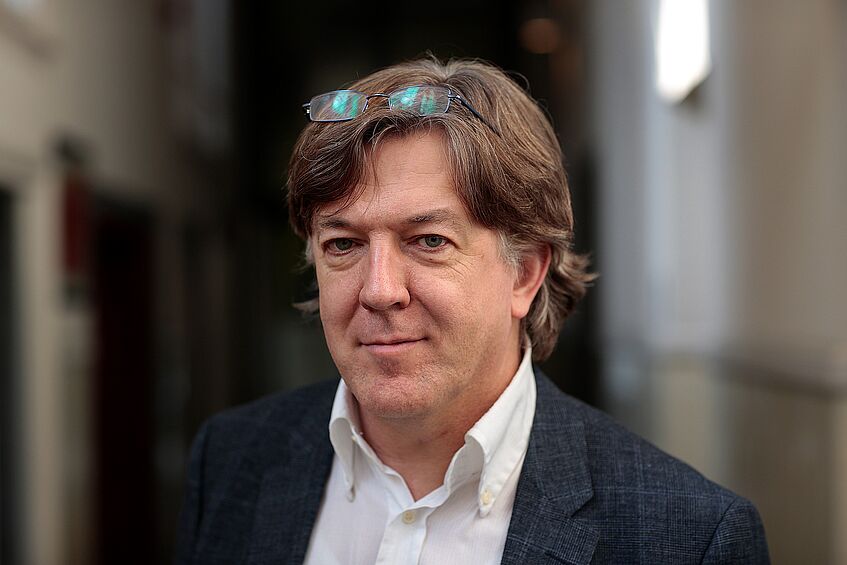 Prof. Dr. Georgi Verbeeck
Professor of German History, University of Leuven, Belgium and Associate Professor of Modern History and Political Culture, Maastricht University, The Netherlands
I am a historian of modern Europe (with a focus on German history) based at the universities of Leuven and Maastricht. My research focuses on modern and contemporary German history, the history of historiography and the politics of memory, political radicalism and totalitarianism. I am a previous fellow at the Institute fuer europaeische Geschichte in Mainz and the Netherlands Institute for Advanced Studies (NIAS) in Wassenaar, the Netherlands. I served as guest lecturer and professor at the universities of Stellenbosch, Pretoria, and Sabah (Malaysia). I co-directed the internal research project (funded by the Netherlands Organisation for Scientific Research NWO) 'Totalitarianism and Competing Memories in Europe after 1989'.
E-Mail: georgi.verbeeck@maastrichtuniversity.nl
Homepage: https://www.maastrichtuniversity.nl/georgi.verbeeck and https://www.arts.kuleuven.be/mosa/english/staff/00018185
Abstract
The Legacies of the Past. Interwar Fascism Compared to Contemporary Right-Wing Populism
The suggested similarities between 'classic' interwar Fascism and current movements and tendencies of right-wing populism belong to one of the strongest political-historical imaginaries of our time. Both popular and scholarly discussions on the nature of present-day populism are strongly informed by the experiences and horrors of Fascism and National Socialism. The latter caused the seminal catastrophes of the 20th century and continue to shape our collective memories today. At the dawn of the 21st century Europeans will continue to use the experiences of the previous century as a lens through which they try to understand the challenges of today.
Scholars and public opinion makers usually navigate between two lines of argumentation. The first line of thought suggests a strong connection between 'classic' Fascism and right-wing politics today. The second model of interpretation tends to question the usefulness of such comparison. Notwithstanding similarities in ideologies and policies, in rhetoric and mentalities, critics will argue here that one central element should not be omitted: history hardly repeats itself and historical conditions have changed fundamentally, rendering any comparison between current developments and the 1930's and 1940's impossible.
This paper intends to contribute to the debate on continuities and discontinuities between the past and the present. It will critically assess the various arguments put forward in the debate amongst historians, as well as their impact and relevance for the political discussion.
Programme: Panel 1, Wednesday, 5 September 2018, 14:30-16:00